REPRESENTATIVES OF THE EMBASSY VISITED SCOTLAND @ 2 September 2019 02:22 PM
---
Representatives of the Embassy of the Republic of Serbia in the United Kingdom paid a two-day working visit to Edinburgh (Scotland). In addition to evoking close historical ties, modalities of future co-operation, improving economic relations and intensifying high-level visits in the coming period were discussed with Scottish authorities.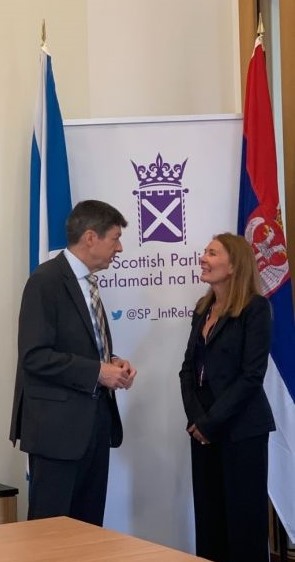 Ambassador Joksimovic and Presiding Officer of the Scottish Parliament The Right Honourable Ken Macintosh, MSP, discussed parliamentary cooperation and the interest of both parties in improving the mutual relations.
Owing to the hospitality of Edinburgh's Right Honourable Lord Lieutenant and Lord Provost Frank Ross, representatives of the Embassy were introduced with the extraordinary cultural potential of this city. In August alone, 5 international festivals are held in Edinburgh, of which Fringe is the most famous. In the coming period, the possibilities of cooperation between Edinburgh and cities in Serbia will be considered.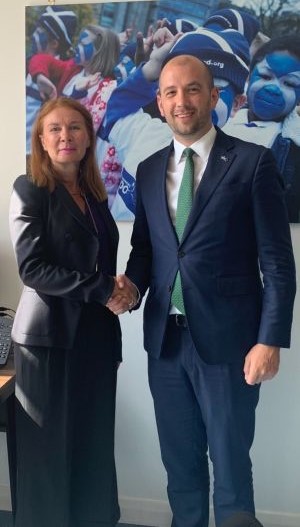 On behalf of the Scottish First Minister, Ambassador Joksimovic was received by Minister for Europe, Migration and International Development Ben Macpherson, MSP. In a cordial conversation, they exchanged views on the current political situation in the UK and Scotland, with particular stress on Bregzit.
---